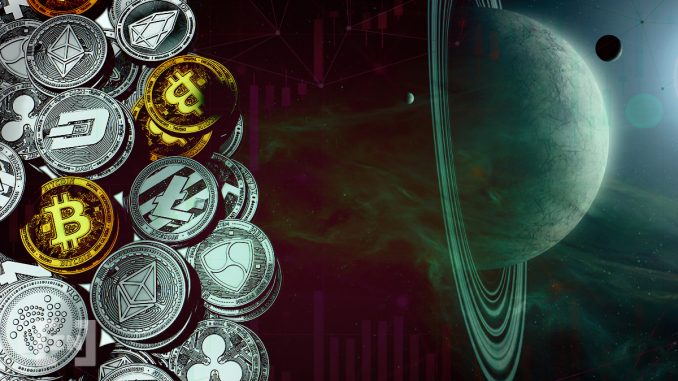 Kyle Samani has predicted that once bitcoin is flipped, which he predicts will occur in the medium term, that it's 'pretty much game over for BTC.' 
Samani argues that bitcoin's position as the largest and most liquid crypto asset is also a major pillar of its value proposition. If bitcoin were to lose pole position to another cryptocurrency in the future, that pillar would effectively crumble out from underneath it.
Samani's comments came in a Twitter thread on Sunday in which the Multicoin Capital founder predicted that the next bear market will be shorter than the last as the space continues to evolve.
"I do expect BTC will get flipped in the medium term. As the tidal wave of tech money enters the space, it will crowd out the macro money,"  said Samani. "Once BTC is flipped, it's pretty much game over for BTC. A large part of the value prop of BTC is that it's the largest and most liquid. Once those stop being true, it has even less to offer."

As founder of Multicoin Capital, the lead investor in the Solana ecosystem, Samani is far from an impartial commentator even if his convictions remain strongly held. It is Samani's thesis that a wider transformation of the crypto market is occurring as the market moves from 'money crypto' to 'tech crypto'. 
Tech crypto dominating money crypto
In Samani's estimation, 'tech crypto' has dominated the market since around 2017, while 'money crypto' fights to retain power and relevance. As Samani says, "Today it's fairly clear that tech crypto dominates the zeitgeist."
"Money crypto people think primarily about interest rates, the politicization of central banks, etc.," he says, "Tech people care about building."
"The train has left the station: all of the tech builders and investors have underwritten tech crypto as having a meaningful probability of reshaping commerce, finance, and the fabric of society at large. And they are comfortable meeting on that and holding for years. There is a huge amount of capital out there that will never believe in BTC because they don't believe in owning non-productive assets."
In the end, the Multicoin founder had some ideas on which chains may do well in the future based on his interpretation of the market.
"I think the fact that everyone knows that software is eating the world, will cause them to buy SOL and ETH," he said.
What do you think about this subject? Write to us and tell us!
Disclaimer

All the information contained on our website is published in good faith and for general information purposes only. Any action the reader takes upon the information found on our website is strictly at their own risk.