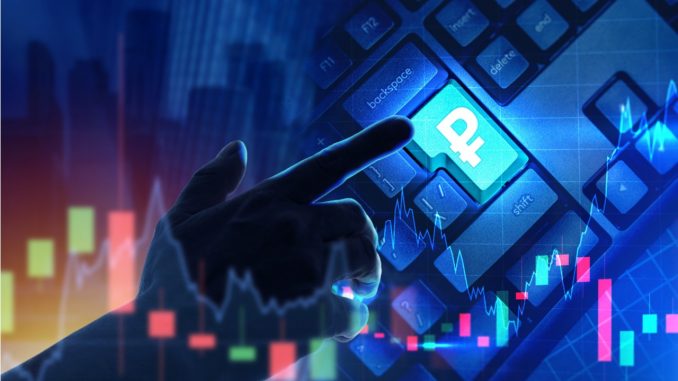 The central bank of Russia intends to ensure that the digital ruble is convertible to foreign currencies and can be used by non-residents. In a document devoted to the digitalization of the Russian financial sector, the regulator reiterates its concerns over the risks associated with cryptocurrencies and insists that state-issued digital currencies are safer.
Bank of Russia to Give Foreigners Access to Its CBDC
The Central Bank of the Russian Federation (CBR) will facilitate the exchange of the digital ruble with foreign currencies and allow users residing outside its jurisdiction to open and use digital ruble wallets. The monetary authority revealed these intentions in its "Main Directions for Digitalization of the Financial Market, 2022 – 2024" project published recently.
Bank of Russia started contemplating a central bank digital currency (CBDC) in 2018 and decided to explore the possibility of issuing one last year. A consultation paper was published in October 2020 to gather feedback from financial sector players. In April 2021, the regulator released a digital ruble concept outlining its principal architecture.
In June, the CBR formed a digital ruble pilot group with over a dozen banks and other stakeholders. The authority wants to complete the platform's prototype by the end of December and begin trials with the CBDC in January. It plans to gradually expand the range of participants and the types of transactions, Forklog and RBC reported quoting the draft document.
At the first stage of the trials in 2022, Bank of Russia will invite credit organizations and carry out consumer-to-consumer operations. The Federal Treasury will join at the second stage, along with financial intermediaries such as non-bank payment service providers, exchanges, brokers, marketplaces, and insurance companies.
Smart contracts and offline mode as well as the option to convert digital rubles into foreign currency will also be introduced. The CBR claims that using the digital ruble offline will increase the availability of financial services for the population. It says that uniform fees will bring transaction costs down. The platform will also be employed for targeted payments to citizens and businesses.
In the document, the Russian central bank has once again drawn attention to the risks it sees in decentralized digital currencies like bitcoin. The CBR reiterates its position that cryptocurrencies cannot be used as a means of payment because of their high volatility.
Recognizing there are different approaches to regulation, the bank nevertheless highlights a trend towards the tightening of rules pertaining to the crypto space. Bank of Russia also insists that CBDCs can respond to the need for safe digital payments.
What do you think about Russia's plans for the digital ruble project? Tell us in the comments section below.
Image Credits: Shutterstock, Pixabay, Wiki Commons
More Popular News
In Case You Missed It