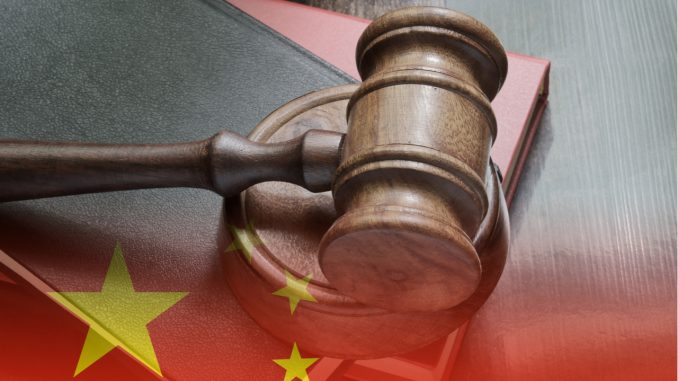 A court in Beijing has ruled that three investment agreements for bitcoin mining operations in Sichuan are "invalid." A compensation claim has been rejected in the case, viewed as an indication that the Chinese judiciary would not provide protection for crypto-related interests.
Beijing Court Invalidates Bitcoin Mining Contracts
The Chaoyang District People's Court in the Chinese capital has recently rejected a lawsuit seeking damages from a crypto company. It was filed by one of its clients who failed to make a return on his investments in bitcoin mining, the Hong Kong daily South China Morning Post reported, quoting state-run media in the mainland.
Beijing Phonf Marketing Technology, the plaintiff, entered into three agreements with Zyzc Blockchain Technology in May 2019 for the deployment of mining hardware in Sichuan, paying 10 million yuan ($1.6 million) for the job. At the time, the central government was still tolerant of crypto mining, while some local authorities, including in this province, allowed bitcoin farms to utilize surplus hydropower.
China banned crypto-related activities such as trading back in 2017 but the government did not interfere with mining until this spring. In May, the State Council decided to clamp down on the industry following President Xi Jinping's pledge to achieve carbon neutrality in the next four decades. The government offensive has since spread to provinces like Sichuan.
In its plea, Beijing Phonf revealed that it had earned 18.35 BTC, worth around $904,000 at the time of writing but less in previous periods, and demanded that the firm it worked with pay another 278.17 BTC in compensation. In the first case of this kind, as per the report, the court has determined that the mining contracts are invalid. The newspaper remarks that the decision suggests the Chinese judicial system does not intend to recognize or protect interests related to cryptocurrencies.
Sichuan Moves to Close Down Mining Farms Concerned in Court's Decision
Following the rejection of the lawsuit, the Chaoyang District Court notified the provincial branch of the National Development and Reform Commission (NDRC) in Sichuan. Officials at the economic planner took steps to shut down the remaining mining facilities involved in the case and targeted other coin minting projects.
Inspections to identify illegal mining activities have been carried out elsewhere as well. Authorities in Zhejiang, for example, recently raided almost two dozen government-run organizations, including universities, and established that 14 of them were mining crypto.
Besides Sichuan and Zhejiang, this year's government crackdown on the mining sector has affected a number of provinces such as Xinjiang, Qinghai, Yunnan, Inner Mongolia, Anhui, and Hebei. In November, the NDRC also announced it's going after state-run industrial enterprises involved in the extraction of digital currencies.
Do you think this decision of the court in Beijing will determine how the Chinese judiciary will treat similar cases in the future? Share your thoughts on the subject in the comments section below.
Image Credits: Shutterstock, Pixabay, Wiki Commons
More Popular News
In Case You Missed It