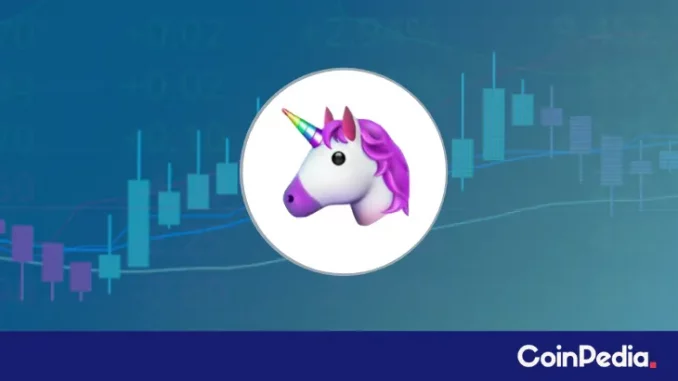 The coin market has been ruthless as the market-wide corrections continue to eclipse the price projections of digital assets. However, several cryptos continue to outperform in terms of on-chain metrics. The market cap of the crypto sphere is currently at about $2,418,056,319,337 which is down by 3.3%. While the volumes for 24-hours are at $99,145,265,480.
The De-Fi protocol Uniswap has been chugging ahead of numerous mainstream cryptos. With overwhelming adoptions and interests from emerging projects. Moreover, the on-chain metrics have been portraying appreciable statistics.
Uniswap The Marshal For De-Fi Space?
According to substantial sources, over the last two weeks Uniswap has witnessed, a new 24-hours volume record of $4.8 Billion. An all-time-high weekly volume of over $21 billion. The protocol has also generated more ETH/USD volume than Coinbase.
Messari announces the launch of Messari governor, which is a free first to market governance aggregator and voting platform. The governor will support Uniswap alongside 30+ protocols and communities. Users will be able to track discussion and vote on Uniswap governance proposals through a single unified interface.
Uniswap will be listing Polygen tomorrow, which is a community launchpad. For projects to innovate, experiment, and launch the projects with no gatekeepers, whitelist, and whales. Another listing is of Credifi's token CREDI on Uniswap.  
Uniswap (UNI) Price
UNI at the time of writing is trading at $16.88 while shedding gains of 7.6%. The market cap is currently hovering at about $7,607,215,521. Whilst the volume of trades for 24-hours is at $230,184,085. UNI price has been trading in the frequency from $16.77 to $18.76 since the previous day.
Collectively, De-Fi projects like Uniswap have been performing appreciably well in the market. Despite the shortcomings in the sector and in the market. With a relaxation from current market trends, we can expect the De-Fi sector to rage ahead at a brisk pace. Hopefully, Uniswap rises ahead of the pack with exposure to more institutions.