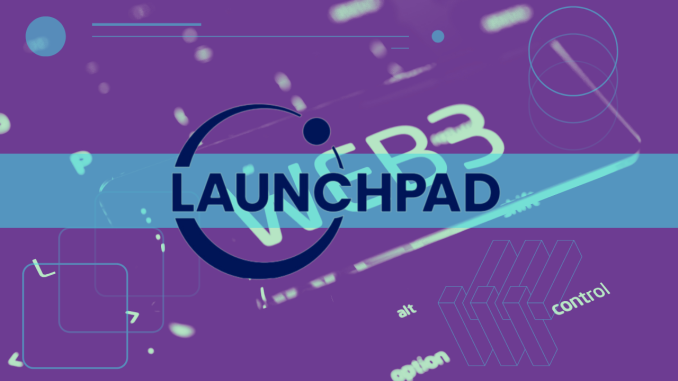 Launchpad XYZ ($LPX) has emerged as an innovative new crypto trading platform designed to help investors make informed decisions through user-friendly tools and real-time analytics.
This all-in-one Web3 platform aims to simplify the digital assets market and remove barriers to entry so that both new and experienced investors can capitalize on opportunities.
With Launchpad XYZ's presale now ongoing, some investors are already speculating about $LPX's potential once it hits the open market.
Launchpad XYZ Aims to Make Web3 Accessible to Everyone
Launchpad XYZ's team aims to accelerate the mainstream adoption of Web3 technologies by creating an all-encompassing platform for interacting with cryptocurrencies and NFTs.
The team recognizes that despite the rising popularity of these assets, they remain largely inaccessible to ordinary people who lack technical expertise.
As such, Launchpad XYZ's team aims to change this status quo and open up the digital assets space to everyone.
Launchpad XYZ's whitepaper outlines plans to build a "familiar home" that offers a range of blockchain products and services in one user-friendly platform.
Users can seamlessly access NFT marketplaces, metaverse worlds, decentralized finance (DeFi) applications, and more – all from the same interface.
Some of Launchpad XYZ's key features include a play-to-earn (P2E) gaming hub, an NFT gallery, token swapping capabilities, and Launchpad's proprietary ranking system called "Launchpad Quotient."
This ranking system evaluates cryptocurrencies and NFTs using 400 data points, making it simple for investors to identify promising opportunities.
Ongoing Presale Offers Opportunity to Buy $LPX at a Discount
For those looking to gain early exposure to Launchpad XYZ's growth, the presale for its native $LPX token is now live.
This presale offers a chance for investors to purchase $LPX for $0.0445 before the token is listed on major exchanges.
The presale can only be accessed through Launchpad XYZ's website, where investors can use $ETH, $BNB, or a credit card to purchase $LPX.
Although the project's developers plan to schedule CEX/DEX listings later this year, the presale offers the earliest access to the token.
Given its low price point and $LPX's built-in utility, the presale has attracted significant attention, raising over $1.2 million in early investment.
This attention has also filtered over to Launchpad XYZ's official Twitter account, which has seen rapid follower growth in recent weeks.
Bolstering $LPX demand even further is the fact that there are strong incentives to buy and hold the token long-term.
Launchpad XYZ offers staking rewards, which include discounted trading fees, priority access to NFT whitelists and presales, and other exclusive perks.
Ambitious Roadmap & Tokenomics Position $LPX for Successful Market Debut
Launchpad XYZ has an ambitious roadmap planned in phases over the next two years.
Some of the plans featured on this roadmap include features like a fractionalized asset exchange, NFT DEX, and AI-powered asset search.
$LPX's tokenomics setup is also designed to foster long-term growth and price stability.
Out of the total 1.025 billion supply, 25% has been allocated to the presale phase, while 40% will be used to continuously improve the Launchpad XYZ ecosystem.
Another 15% will go to user acquisition, while 10% will go to market making.
Overall, as the crypto space continues to evolve, Launchpad XYZ seeks to become the definitive "Home of Web3".
With the presale having raised $1.2 million, the project's momentum appears strong – setting the stage for the development team to deliver on its plans.
Visit Launchpad XYZ Presale
Disclaimer
This article is sponsored content and does not represent the views or opinions of BeInCrypto. While we adhere to the Trust Project guidelines for unbiased and transparent reporting, this content is created by a third party and is intended for promotional purposes. Readers are advised to verify information independently and consult with a professional before making decisions based on this sponsored content.