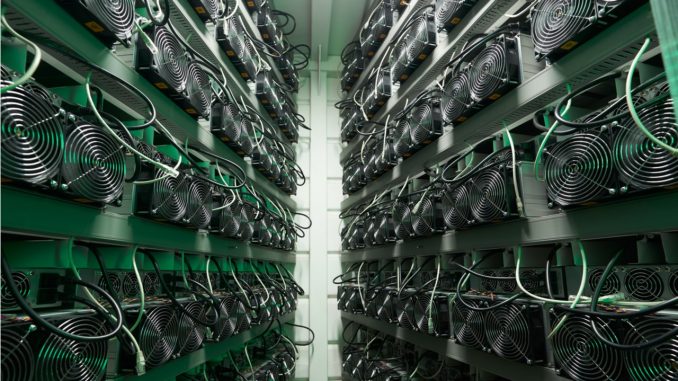 Authorities in Russia and Ukraine have closed down a number of illegal crypto mining facilities allegedly powered by stolen electricity. The underground farms have been discovered around the capital cities, Kyiv and Moscow, as well as in the Russian republic of Dagestan.
Russia Busts Illegal Mining Farms in Moscow Region and Dagestan
Russian law enforcement and customs agents have recently uncovered the theft of a large amount of electricity from the network operated by Rosseti in Moscow Oblast, the region adjacent to Russia's capital. Tass broke the news about the operation this week, quoting Ekaterina Korotkova from the Moscow Interregional Transport Prosecutor's Office. The official explained:
An audit revealed an unauthorized connection to the power grid, theft of electricity and illegal seizure of land for the operation of equipment designed to perform cryptographic calculations related to the mining of digital currencies.
The cost of the illegally consumed electricity used to power the mining hardware exceeds 500,000 rubles a day (almost $7,000), Korotkova detailed. Authorities have launched a criminal case and intend to prosecute the owners of the coin minting facility.
Two cryptocurrency farms were also busted in Dagestan, a republic of Russia situated in the North Caucasus. In late November, the Komsomolskaya Pravda newspaper reported that a large mining operation had been found in a mountainous region. Preliminary data from the investigation suggests that its unknown operators have caused damages of an estimated 1 million rubles (over $13,000).
Local police have also uncovered a mining enterprise in Botlikh district where miners were connected to the grid without permission. According to a report by Forklog quoting Dagestan's interior ministry, the crypto farm had been set up since November and run by a 35-year-old resident of Dakhadayevsky district who stole power worth 257,000 rubles (around $3,500).
The law "On Digital Financial Assets," which went into force in January, regulated some crypto-related activities in the Russian Federation but cryptocurrency mining, among others, isn't one of them. Calls have been mounting among officials in Moscow this year to recognize the business as an entrepreneurial activity and tax it accordingly.
Underground Crypto Farm Found in Kyiv Region, Ukraine
Meanwhile, the Security Service of Ukraine (SBU) announced Friday it had discovered an illegal mining facility in Kyiv Oblast. According to the main Ukrainian law enforcement agency, three local residents have installed a number of ASICs in a hangar they rented in the Buchansky district of the region bordering the capital. They have allegedly used electrical energy worth 3.5 million hryvnia (more than $128,000).
The rising popularity of cryptocurrencies has turned Ukraine into a leader in adoption in recent years and the government has been taking steps to legalize "virtual assets." While bitcoin mining is not banned, it isn't yet regulated. This year, the SBU has been going after miners taking advantage of the country's electricity supply network, shutting down a number of crypto farms in various regions, including a large data center in central Ukraine last month.
Do you expect Russia and Ukraine to regulate cryptocurrency mining in the near future? Tell us in the comments section below.
Image Credits: Shutterstock, Pixabay, Wiki Commons
More Popular News
In Case You Missed It