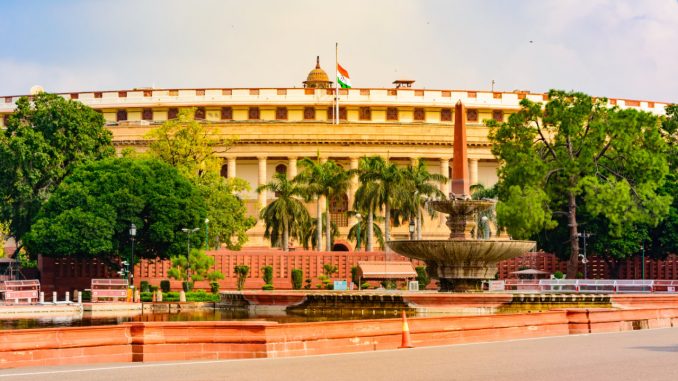 The cryptocurrency bill that was listed to be taken up in the current session of parliament is reportedly being reworked. The government seeks wider consultation on crypto before finalizing the rules to govern digital currencies in India.
Indian Government Seeks More Consultation on Proposed Crypto Legislation
India's cryptocurrency bill is unlikely to be introduced in the current session of parliament. The bill is not on the list of business to be taken up in the last week of the winter session of parliament, Bloomberg reported Monday, noting that the government can still bring in the legislation through an ordinance after the session.
The government is still finalizing details of the cryptocurrency legislation, the news outlet noted, citing people with knowledge of the matter. Last week, local media reported that the government is planning to make additional changes to the cryptocurrency bill. The country's finance minister, Nirmala Sitharaman, recently said that the bill needed to be reworked.
The publication conveyed:

Prime Minister Narendra Modi's administration wants wider consultations on the matter before finalizing the rules to govern digital currencies and there isn't enough time as the current session ends on December 23.
The Indian government is reportedly planning to regulate crypto assets but ban the use of cryptocurrencies for payments. There will also be a deadline set for investors to declare their crypto holdings.
Indian Prime Minister Narendra Modi said last week that cryptocurrency should be used to empower democracy. He is expected to take a final decision on the country's crypto legislation.
Last week, the Reserve Bank of India (RBI), the country's central bank, said at its central board meeting that a blanket ban on cryptocurrencies is needed because a partial ban will not work. RBI Governor Shaktikanta Das has repeatedly said that the central bank has serious and major concerns regarding cryptocurrency.
When do you think India will finally regulate crypto? Let us know in the comments section below.
Image Credits: Shutterstock, Pixabay, Wiki Commons
More Popular News
In Case You Missed It
New Cryptocurrency Bill Advances to Senate in Brazil
A new cryptocurrency bill was approved by the Chamber of Deputies of the Brazilian Congress last week, and is now awaiting review by the Senate for approval. The project, if approved, would introduce a central body to regulate all cryptocurrency … read more.