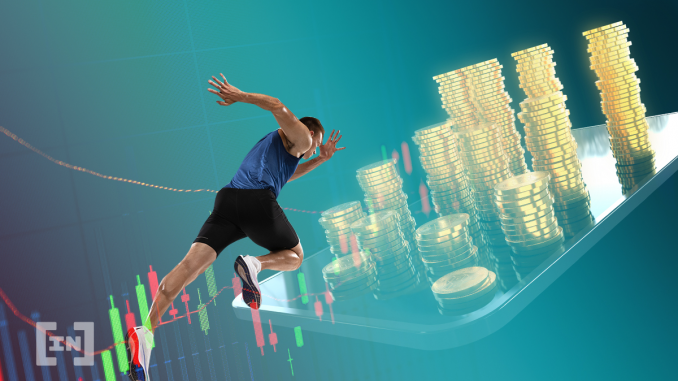 In an interview with CNBC on Wednesday, Pascal Gauthier, the CEO and chairman of Ledger, says he believes that it is retail investors which will be the main driving force behind bitcoin price appreciation.
The price of bitcoin has fallen rapidly in the past months and is currently sitting at $43,950.45. BTC is now down 36.4% from its all-time high of $69,044.77 on Nov 10. Given the price depreciation, CNBC host Arjun Kharpal asked the Ledger CEO what might drive the BTC price upwards again this year.
"What you see right now is a retail trend in bitcoin," said Gauthier on Jan 12. "The number of addresses with the minimum number of bitcoin is growing compared to the whales. So I think you got a profound retail trend everywhere in the world. It just means that people are onboarding with bitcoin, they trust bitcoin more and more and it's really the people that will push the price of bitcoin up."
While Gauthier sees encouraging signs in the macro trends, there is also some positive news for bitcoin in the micro trading analysis. According to technical analysis by Valdrin at BeInCrypto, BTC prices could be close to reaching a bottom as both the MACD and RSI have been on the rise.
As for the wider market beyond Bitcoin, Gauthier had some further thoughts, even going as far as to single out one blockchain for praise.
"I think this year is a year of consolidation for a certain number of these coins. Last year there were projects coming into the light, this year they have to deliver in terms of applications that are running on top of these protocols. So you will see some of these projects coming into maturity and driving a lot of the business. I mean, you can already see that Solana has built a good value proposition when it comes to NFTs in competition with Ethereum. I think this year you will see a lot of the same but scalability into all of these protocols."
Gauthier might be impressed by Solana's value proposition, however, the blockchain was not without issues in 2021 as it suffered a string of outages and technical issues. These are challenges which the Solana team will wish to address as the project seeks to grow in 2022.
While Gauthier remains positive about Bitcoin and Solana, Kyle Samani, CEO of Multicoin Capital and major investor in Solana recently predicted a future 'game over' moment for BTC.
Disclaimer

All the information contained on our website is published in good faith and for general information purposes only. Any action the reader takes upon the information found on our website is strictly at their own risk.