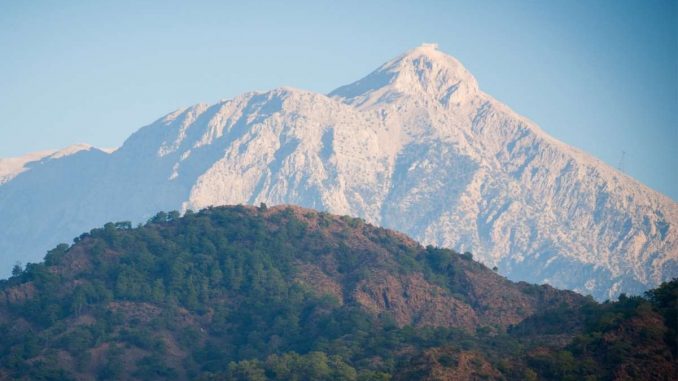 The decentralized finance protocol OlympusDAO collaborated with Balancer to set up OHM as a liquid asset within the latter's network. CopperLaunch and PrimeDAO will facilitate the front end of the Liquidity Bootstrapping Pools (LBPs) by adding OHM as a collateral token.
The Specifics of The Project
According to a document seen by CryptoPotato, the decentralized reserve currency protocol – OlympusDAO – will initially deploy $50 million of liquidity to Balancer Protocol. The structure of the initiative focuses on the access point to OHM via DAI and WETH (wrapped ETH), while lowering the price impact is the primary goal of the collaboration. As such, it was determined that an OHM/ETH/DAI – 50/25/25 Pool would be the best option to present to the Olympus community.
The maximum treasury allocation will not exceed $25 million OHM and $12.5 million of each DAI and ETH. The Balancer liquidity pool should increase the network effects of OHM by generating trading fees and complementing the utility of the process.
Balancer will play a vital role in the joint program. Its multi-token capability and flexibility could lower liquidity fragmentation, the document reads:
"On Balancer, the OHM liquidity can be aggregated with both exchange assets (WETH and DAI), which results in a potential 25% improvement in price impact compared to fragmenting liquidity across two separate pools of OHM-DAI and OHM-WETH."
CopperLaunch and PrimeDao are also key players in the initiative as they have the ability to pave the way for future token projects.
Establishing OHM as a liquid asset on Balancer's ecosystem brings about an LBP funding program, which significantly benefits the OlympusDao network. Through it, approved users of the DeFi protocol would be able to loan OHM.
In conclusion, the collaboration is expected to bring constructive additions to the DeFi ecosystem. As a result, one could make balanced trades and build pools with multiple tokens that act as a personal index.
OlympusDAO and the Metaverse Space
The DeFi protocol recently dipped its toes in the NFT field by partnering with the Metaverse project Paragon. As a result, the latter became OlympusDAO's first metaverse liquidity partner.
We have partnered with @ParagonsDAO to bring Ohmies an exciting opportunity.

Launching today, Paragons will be Olympus' first metaverse liquidity partner. They will be releasing bonds which use their Parallel NFT trading cards as a bond pair with $OHM.https://t.co/JVJVofKXg3 pic.twitter.com/2DnedwdeZM

— OlympusDAO (@OlympusDAO) January 17, 2022
SPECIAL OFFER (Sponsored)
Binance Free $100 (Exclusive): Use this link to register and receive $100 free and 10% off fees on Binance Futures first month (terms).
PrimeXBT Special Offer: Use this link to register & enter POTATO50 code to get 25% off trading fees.