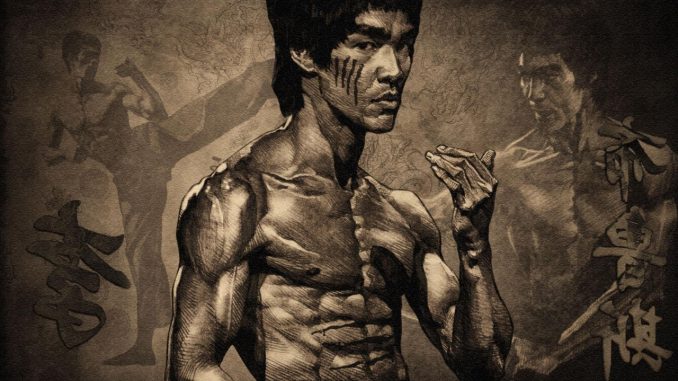 While many celebrities have launched non-fungible token (NFT) collections, a number of NFT compilations have featured luminaries who have passed away. Legends such as Jerry Garcia, Kurt Cobain, Muhammad Ali, Elvis, Tupac, and more have been featured in NFT collections. This Saturday, Ethernity and Bruce Lee's family will be dropping the renowned martial artist's first NFT collection dubbed "The Formless Form."
'Be Like Water Making Its Way Through Cracks'
The Hong Kong and American martial artist, martial arts instructor, film star, and philosopher, Bruce Lee, is an extremely popular pop-culture icon. Lee is famous worldwide for his martial arts style and roles in a number of feature-length martial arts movies filmed in the early 1970s.
On January 8, 2022, the Bruce Lee Family Company and the NFT protocol Ethernity, will be dropping Lee's first NFT collection. Lee's NFT compilation aims to "commemorate the life and legacy of the martial arts pioneer, philosopher, and global action film star," Ethernity's press statement explains.
According to the announcement, the NFT collection was " inspired by Bruce Lee's philosophy and teachings." Furthermore, the artwork stems from artists such as Bosslogic, Raf Grassetti, and Anthony Francisco. "My father believed in honest self expression," Shannon Lee, the chairwoman and CEO of the Bruce Lee Family Company and the One Family Foundation said. Lee's daughter continued:
We're honored for the opportunity to collaborate with these extremely talented artists whose artistic expressions will help continue to spread the positive message of Bruce Lee's philosophy and teachings to the world in an authentic way.
'Absorb What Is Useful, Discard What Is Not, Add What Is Uniquely Your Own'
The Bruce Lee NFTs follow a slew of renowned stars and celebrities that have passed away but are featured in non-fungible token art. During the first week of May, The Jerry Garcia Foundation, launched the first NFT auction featuring the late Grateful Dead guitarist's art.
That same week, Ethernity partnered with Muhammad Ali Enterprises (MAE) to launch the first Muhammad Ali NFT collection, and never-before-seen Muhammad Ali artwork transformed into an NFT was auctioned by Sotheby's at the end of July.
At the end of April 2021, never-before-seen photos of Kurt Cobain's iconic last photoshoot were converted into an NFT collection. In mid-December, Makersplace revealed the first NFT collection based on Tupac Shakur's most well-known jewelry pieces.
Nick Rose, the CEO and founder of Ethernity said during the announcement that the team looks forward to providing Bruce Lee fans with the new NFTs. "We thrive off exploring opportunities for newly expanded worlds of important individuals, and an incredibly influential figure like Bruce Lee is a perfect fit for our great ambitions and endeavors," Rose said.
The Ethernity executive added:
We can't wait to give Bruce Lee's fans new ways to celebrate his life's work, towards which our team shares so many fond feelings.
What do you think about Ethernity and the Bruce Lee Family Company launching an NFT collection inspired by the iconic martial artist and philosopher? Let us know what you think about this subject in the comments section below.
Image Credits: Shutterstock, Pixabay, Wiki Commons
More Popular News
In Case You Missed It