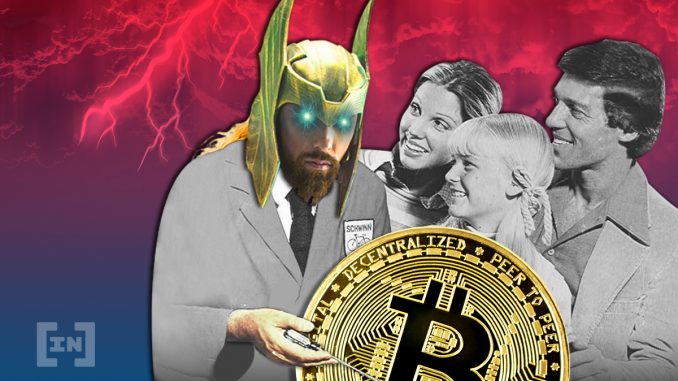 The Lightning Network gained significant traction in 2021 as over two million Salvadorans were onboarded to bitcoin. As the Lightning-based Strike wallet undertakes a global rollout, even more nodes are expected to be added.
The Bitcoin Lightning Network, built on top of the bitcoin mainnet, has seen an increase in nodes of 23.13%, or 3534, between Sept 3 and Dec 3, 2021. In  May 2021, the number of channels hovered around 40,000 and has shown a parabolic increase since then.
The total BTC capacity in Lightning Node channels on Dec 3 was 3233.5 BTC, with 514 BTC added to the channels in Sept 2021. According to @WClementelll, the increase in channel capacity is significant for bitcoin to become a medium of exchange.
What is the Lightning Network, and how does it work?
The Lightning Network was initially the brainchild of Joseph Poon and Thaddeus Dryja, who co-authored a draft whitepaper in 2015. A Lightning node is a piece of software that is linked with the main bitcoin network on layer one and Lightning on layer 2.
The nodes have payment channels, where transfers of funds are reflected without publishing the transaction on-chain. Lightning Nodes only verify transactions in which they are directly involved. Having more nodes improves the transaction throughput via more channels.
The Lightning Network addresses some of the frustrations associated with the bitcoin mainnet, such as slow transaction speeds (10 minutes per transaction) and high costs. In theory, the Lightning Network is capable of millions of transactions per second, far outpacing traditional payment networks.
Pattern of growth
The Lightning Network has undergone two periods of significant growth. An experimental phase occurred just after the mainnet was launched between June 2018 to May 2019, with slow user adoption occurring from late-2019 and into 2020. During this time, developers were working hard on improving the network.
One huge node entered the network, contributing to 50% of the bitcoin capacity in 2018. Another node, named LNBIG, joined the network in November 2018 but did not create much hue and cry as the initial large node. The first growth phase continued in January 2019, when a Twitter user started a chain of peer-to-peer payments called "The Lightning Torch," which included former Twitter CEO Jack Dorsey and LinkedIn co-founder Reid Hoffman. The chain is believed to have contributed substantially to the network's capacity.
The second phase of growth came in 2021 with the El Salvador mass adoption and the introduction of the Strike wallet into Twitter Tips in the U.S. and El Salvador. A report recently released by Arcane Research quotes Elizabeth Stark, the CEO of Lightning Labs, where she opines that "immense opportunities" for the network lie in emerging markets.
Disclaimer

All the information contained on our website is published in good faith and for general information purposes only. Any action the reader takes upon the information found on our website is strictly at their own risk.