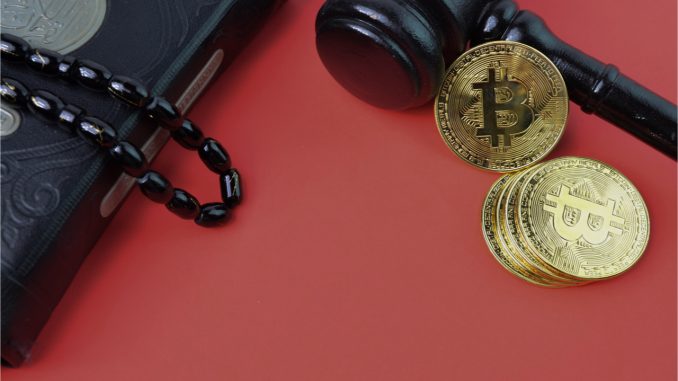 Indonesia's Tarjih Council and the Central Executive Tajdid of Muhammadiyah have issued a fatwa (decree) stipulating the illegality of cryptocurrency use or investment by the country's Muslims. The fatwa points to the volatility as well as the lack of state backing as reasons why Muslims must avoid investing or using cryptocurrencies.
Cryptocurrencies Thought to Be Too Volatile
The Indonesian Islamic organization Tarjih Council and the Central Executive Tajdid of Muhammadiyah has issued a fatwa against the use of cryptocurrency in the Asian country. The fatwa, which comes a few months after another Islamic organization discouraged the use of cryptocurrencies, explains to Muslims the illegality and harmfulness of using cryptocurrencies.
"Tarjih's fatwa stipulates that cryptocurrency is illegal both as an investment tool and as a medium of exchange," a statement on the Islamic organization's website explained.
As explained in a CNBC Indonesia report, the Islamic organization points to the volatility of cryptocurrencies as one of the reasons for issuing the fatwa. The organization argues that since cryptocurrencies like bitcoin are not backed by an asset and are thought to be obscure, they are therefore not lawful for use by Indonesia's Muslims.
Consumer Protection Concerns
In addition to citing concerns about the volatile nature of cryptocurrencies, the Tarjih Assembly's fatwa explains why digital assets such as bitcoin do not fully satisfy the conditions needed for them to be regarded as a medium of exchange. The organization's fatwa notes:
The use of bitcoin as a medium of exchange itself, not only has not been legalized by our country but also has no official authority responsible for it. Not to mention when we talk about the protection of consumers who use bitcoin.
The Tarjih Assembly's fatwa is the latest move by an Indonesian Islamic organization opposing cryptocurrencies after another one, the National Ulema Council (MUI), banned them in November 2021. In explaining the ban, the MUI similarly highlights the harm that is associated with crypto assets as well as their uncertainty.
Although the decrees by Islamic organizations are not legally binding, they can still deter Indonesia's mainly Muslim population from investing in or using digital assets.
What are your thoughts on this story? Tell us what you think in the comments section below.
Image Credits: Shutterstock, Pixabay, Wiki Commons
More Popular News
In Case You Missed It