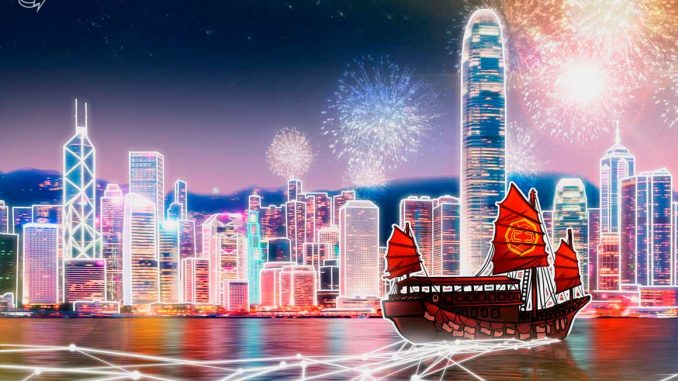 A cryptocurrency exchange in Hong Kong has reportedly stopped all withdrawal requests, according to reports. Coinsuper is the sole crypto firm in China that is licensed by the government, and was founded by a former senior UBS Group AG executive in November 2017.
The report by Bloomberg suggests that customers of the bourse have been unable to withdraw funds since late November, based on a review of messages on the exchange's primary Telegram chat group.
Five clients reportedly filed police complaints after token withdrawals were apparently halted, leaving them unable to reclaim around $55,000 of cryptocurrency and money.
I called the Japanese Consulate in Hong Kong about the withdrawal trouble of the Coin Super Exchange, I was asked to report to the Hong Kong Police Force, but this time I went to the western police district of the Hong Kong Police Force. I have provided information #CoinSuper pic.twitter.com/GuXBLt0Nm2

— 火拳FX・越境通貨《紐》【PEGASUS WORLD KIT】 (@PegasusWorldKit) January 4, 2022
The public outcry against Coinsuper, which is backed by Pantera Capital and run by Karen Chen, who formerly worked as president of UBS China Inc., might compel the Hong Kong authorities to apply stricter policing. As reported by Cointelegraph in Sept. 2021, a senior executive for the city state's Securities and Futures Commission said that greater action is needed to combat cryptocurrency fraud, suggesting future guidance on digital asset trading in the special administrative region.

Last month, the administrator of Coinsuper's Telegram discussion group allegedly stopped responding to inquiries about failed withdrawals, then resurfaced last week, asking customers to provide their email addresses. Some clients said at the time that there was no follow-up even after they provided their details.
The exchange processed roughly $17.4 million of volume in the last 24 hours — down from a daily peak of $1.3 billion in late 2019, according to data firm Nomics.
Related: Hong Kong landlords lease to crypto exchanges following regulatory clarity
While speaking to Bloomberg, one of the venture capitalists that had backed Coinsuper said that they have completely canceled their $1 million investment in the exchange. The VC said they had lost communication with the exchange's management team six to eight months ago, and chairperson and CEO Karen Chen stopped replying on WeChat. According to reports, several workers departed the firm between July and December.