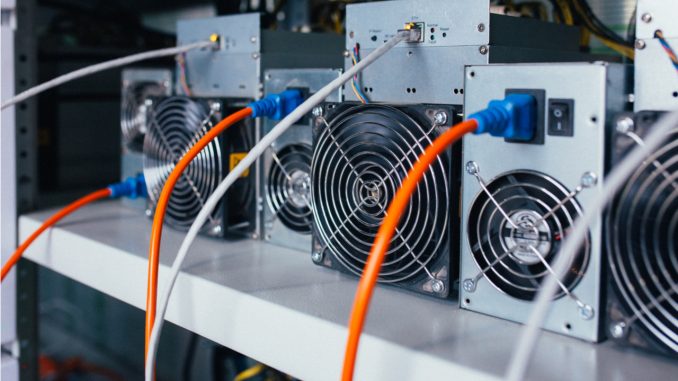 The province of Hainan in South China has taken steps aimed at curbing crypto mining activities. Besides blacklisting the industry, local authorities are also introducing higher electricity rates for the mining enterprises that continue to operate in the region.
Hainan to Ensure Crypto Miners Pay More for Power
The ongoing crackdown on cryptocurrency mining in China has reached the country's smallest and southernmost province, Hainan. The coin minting business has been recently listed as an "eliminated industry" and the remaining miners in the region will soon face higher electricity bills.
According to a document published this week by the provincial Development and Reform Commission, the differentiated tariffs for electrical energy will be imposed as part of a pricing mechanism designed to reduce carbon emissions.
While China banned crypto-related activities such as trading back in 2017, authorities did not interfere with mining until this year. In May, the State Council in Beijing decided to clamp down on the sector following President Xi Jinping's pledge to achieve carbon neutrality in the next four decades. Provinces such as Sichuan, Xinjiang, Qinghai, Yunnan, Inner Mongolia, Anhui, and Hebei have already joined the central government's offensive.
Enterprises that are still mining cryptocurrency in Hainan will have to pay 0.8 yuan ($0.12) per kilowatt-hour (kWh) of electricity in the future, the English-language Global Times reported, quoting the official document issued by the regional administration. At the same time, the China Southern Power Grid operator maintains a lower price for households in the region, 0.6 yuan ($0.09) per kWh.
The commission further bans crypto mining companies from participating in the province's electricity exchange program. Miners have been ordered to withdraw from the scheme before a designated deadline, which the report doesn't specify. The regulator has also vowed to enhance government supervision over their activities.
The news from Hainan comes after China's National Development and Reform Commission (NDRC) announced in mid-November its intentions to go after state-run industrial enterprises involved in the extraction of digital currencies. The push followed the NDRC's proposal from October to add crypto mining to the country's latest "Negative List for Market Access" which would make the industry off-limits to investors.
Do you expect more restrictive measures against crypto industries in China such as mining? Share your thoughts on the subject in the comments section below.
Image Credits: Shutterstock, Pixabay, Wiki Commons
More Popular News
In Case You Missed It