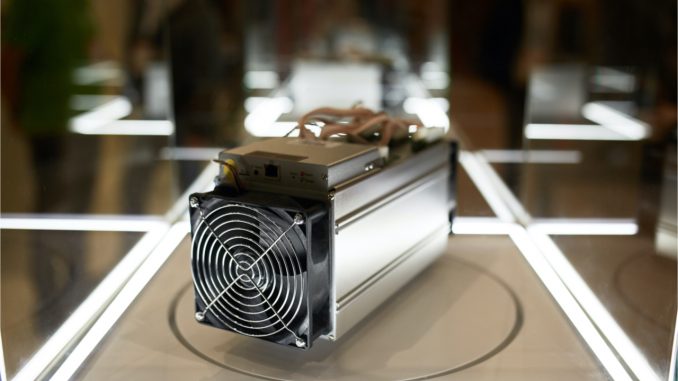 The hashpower behind the Bitcoin network has continued to stay above the 180 exahash per second (EH/s) zone after recently reaching a lifetime high. Five months ago the hashrate tapped a low at 69 EH/s and since then, the hashpower has increased by 163% during the last 178 days, or five months ago.
Bitcoin Hashrate Continues to Run Hot at End of Year Following China's Crackdown on Bitcoin Mining This Past Summer
Miners dedicating SHA256 hashpower to the Bitcoin blockchain have been keeping the processing power above 180 EH/s. At the time of writing on December 23, BTC's hashrate is hovering just above the 186 EH/s zone. The recent hashrate highs follow BTC's lifetime hashrate high tapping 194.95 EH/s on December 8, 2021. Since then, metrics indicate that the hashrate has been hovering below that region and 30-day stats show a few times when the it quickly came close to the December 8 high.
BTC's hashrate is currently doing a whole lot better than records show on June 28, 2021, when the processing power plummeted to 69 EH/s. Thanks to the crackdowns on Chinese mining operations located in China, the network lost 63.87% of its hashpower from 191 EH/s on May 9, to the 69 EH/s at the end of June. Five months later, the hashrate has rebounded and regained the processing power lost during that time frame. At the end of June, BTC's price was much lower, swapping for $34K per unit.
Difficulty Expected to Drop Slightly, Foundry USA Commands Top Position This Week
This past week BTC has been trading at prices between $46.5K to $49.5K and this has kept the hashrate running strong — even after the network's mining difficulty jumped 8.33% higher on December 11. In fact, the network difficulty may see a downward adjustment for the first time since the November 28 1.49% drop. At the time of writing, and over 24 hours from now, the difficulty is expected to drop again a hair, down 0.23%. This would bring the current 24.20 trillion mining difficulty down a notch to 24.14 trillion.
Currently, the largest bitcoin (BTC) miner in terms of overall hashrate is Foundry USA with 17.17% of the global hashpower or 29.82 EH/s. The second-largest miner today is Bitmain's Antpool with 14.78% of the global hashpower or 25.67 EH/s. Antpool is followed by Viabtc (14.57%), F2pool (13.26%), and Binance Pool (12.17%). Unknown hashrate or stealth miners command 12.17% of the network's hashpower and are the sixth-largest entity in terms of global hashrate. The unknown hashrate at the time of writing has around 21.14 exahash per second of hashpower.
What do you think about the current state of the proof-of-work (PoW)-powered Bitcoin network's hashrate? Let us know what you think about this subject in the comments below.
Image Credits: Shutterstock, Pixabay, Wiki Commons, coinwarz,
More Popular News
In Case You Missed It
Robinhood Launches Cryptocurrency Gifts Program
Trading platform Robinhood is launching a cryptocurrency gifts program, allowing users to gift several cryptocurrencies, including bitcoin, dogecoin, ether, bitcoin cash, and litecoin. As with crypto trading, gifts are commission free and users can gift as little as $1 in … read more.