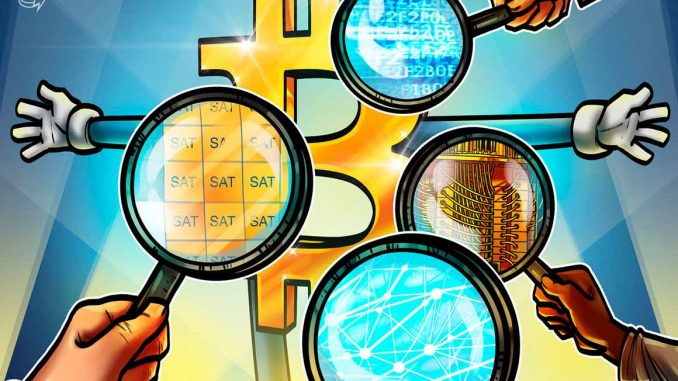 The Bitcoin (BTC) network has recorded a new all-time high mining difficulty of 26.643 trillion with an average hash rate of 190.71 exahash per second (EH/s) — signaling strong community support despite an ongoing bear market.
The Bitcoin network difficulty is determined by the overall computational power, which co-relates to the difficulty in confirming transactions and mining BTC. As evidenced by the blockchain.com data, the network difficulty saw a downfall between May and July 2021 due to various reasons including a blanket ban on crypto mining from China.
However, as the displaced miners resumed operations from other countries, the network difficulty saw a drastic recovery since August 2021. As a result, on Jan. 22, the BTC network recorded an ATH of 26.643 trillion. 
Data from BTC.com estimates that the network will continue to grow stronger by attaining another ATH in the next 12 days — with a network difficulty of 26.70 trillion.
In the last four days, F2Pool has been the highest contributor to the hash rate by mining 88 BTC blocks, followed by Poolin at 76 blocks. As of yesterday, the average fee per transaction is roughly $1.58, a value that historically peaked at $62.78 back in Apr. 2021.
Related: Bitcoin could outperform stocks in 2022 amid Fed tightening — Bloomberg analyst
Despite the federal pressure for tighter monetary policies around cryptocurrencies, Bloomberg commodity strategist Mike McGlone suggests that BTC has a fighting chance to come out on top as investors recognize its value as a digital reserve asset.
As Cointelegraph reported, McGlone believes Bitcoin is in a unique position to outperform in an environment where stimulus reduction is usually considered negative for risk assets:
"Cryptos are tops among the risky and speculative. If risk assets decline, it helps the Fed's inflation fight. Becoming a global reserve asset, Bitcoin may be a primary beneficiary in that scenario."