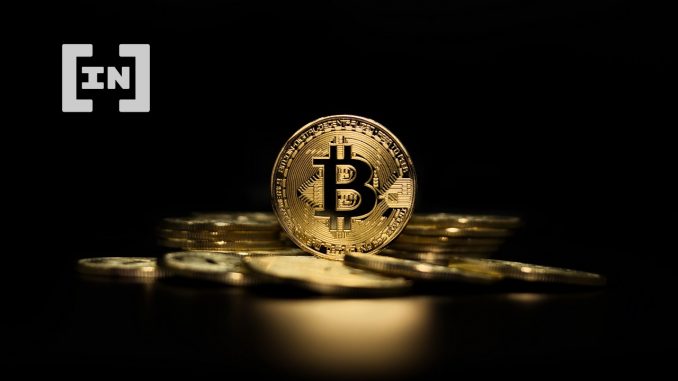 CoinGecko released its annual report for last year. Bitcoin (BTC) performed better than gold, oil and other traditional assets.
2021 was a very intense for Bitcoin. There was a mining ban in China, a hashrate crash, there was the adoption of BTC as legal tender in El Salvador, plus a new all-time high that almost took the cryptocurrency to $70,000. And then, a subsequent price drop.
Given this scenario, CoinGecko presented its 2021 Annual Report, highlighting the achievements of Bitcoin.
The findings included that the largest cryptocurrency by market capitalization surpassed gold, oil and other traditional assets. The report notes:

"Bitcoin outperformed all major asset classes in 2021 despite its relatively small return."
As can be seen in the graph, the CoinGecko report indicates that Bitcoin managed to close 2021 with an increase of more than 60%.
Among traditional assets, the one that experienced the best performance was oil, with an increase of 58%.
During 2021 the S&P 500 registered an increase of 29%. The NASDAQ grew by 23% and the DXY (US dollar index) increased by 6%.
In negative numbers are TLT (treasury bonds), and gold, both with -6%.
Other CoinGecko Findings: Bitcoin Hashrate and Cryptocurrency Growth
The year 2021 was also marked by the ban on cryptocurrency mining in China. This event resulted in a massive crash in the Bitcoin hashrate.
Following the exodus of Chinese miners, Bitcoin mining relocated to other parts of the world: notably the United States and Kazakhstan. The North American country now holds 35% of the total hashrate, while the Central Asian nation holds 18%, followed by Russia and Canada.
On the other hand, the CoinGecko report highlights that, for the month of November, the market capitalization of the top 30 cryptocurrencies had reached an all-time high of $2.53 trillion, prior to the crash experienced at the end of the year.
The top 30 cryptocurrencies as a whole saw growth of over 176%, while the top 5 cryptocurrencies saw an average return of over 2,913%, with Solana (SOL) and Binance Coin (BNB) being the top 5 cryptocurrencies, with higher return on investment: 11.281% and 1.286% respectively.
The year 2022 will be very interesting for the crypto ecosystem. Various DeFi projects, Play-to-Earn, and the metaverse boom are likely to propel this asset class to new heights.
Got something to say about the CoinGecko report or anything else? Join our telegram group.
Disclaimer

All the information contained on our website is published in good faith and for general information purposes only. Any action the reader takes upon the information found on our website is strictly at their own risk.