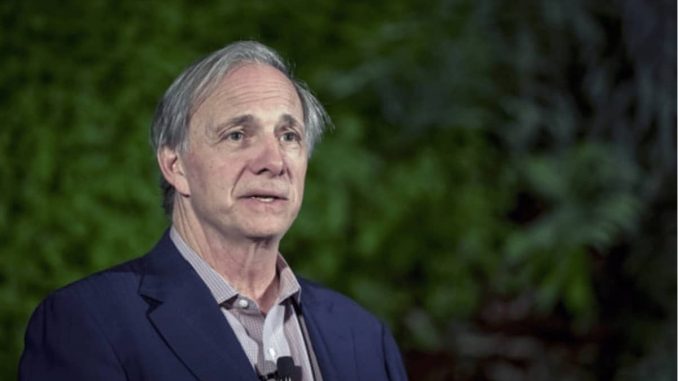 Ray Dalio – a prominent investor and founder of Bridgewater Associates – believes humanity is entering an era where there will be a competition of money, and bitcoin will be part of that contest. The primary cryptocurrency is also an alternative to gold, the billionaire added.
'Bitcoin Has Proven Itself'
The 72-year old American has not always been such an advocate of the leading digital asset. At the beginning of 2020, he said bitcoin fails to serve the purpose of money and that "because of its volatility, you can't go next to it."
However, the COVID-19 pandemic and the mass printing of fiat currencies started changing Dalio's stance on the asset. In January this year, he outlined his admiration for it, stating its longevity is "an amazing accomplishment." A few months later, the investor admitted he had allocated a relatively small part of his wealth into BTC.
In a recent interview with Lex Fridman, Dalio reiterated his support for bitcoin. He explained that the reason that changed his view over the years is the evolution of the asset:
"It has proven itself. It has not been hacked, it has operated in an amazing way over that 11 years to be probably the most exciting topic among a lot of people. It has been used and is now obtained the status of having imputed value."
The billionaire opined that the vast amount of fiat currencies in circulation caused by the controversial policies of some governments will reconstruct the global financial system. Bitcoin will be a part of that revolution since it is "alternative money," he added.
At the same time, BTC could also be viewed as a substitute for gold since it serves as a medium of exchange, is portable, and is recognized globally. However, the precious metal is still Dalio's favorite investment tool:
"Gold is still my favorite because of certain qualities. For example, you can't trace it. And of course, gold has been for many thousands of years universally recognized as a source of money."

Ray Dalio, Source: CNBC
NFTs And Dogecoin
Dalio also touched upon Dogecoin and NFTs, saying that the latter could eventually become a type of money. "You own it, and it is an investment, and you could say: I'd rather own it than bitcoin," Dalio explained. According to him, non-fungible tokens are real, but just like all developments in their early days, they need time to settle and get perceived by society.
Bridgewater Associates' founder admitted he had not bought any NFTs yet. At the same time, he revealed he wants to purchase and even mint some of them to experience how they operate.
Subsequently, Dalio gave his two cents on Elon Musk's idea to send Dogecoin to the Moon and make the memecoin a reserve currency there and on Mars. While admitting he respects Tesla's CEO, he joked about those particular visions:
"My reaction is 'That's cute.' I have a lot of respect for Elon's ability to do other things behind it, so I'd take that as symbolic and ask him what is next."
Featured Image Courtesy of The Guardian
SPECIAL OFFER (Sponsored)
Binance Free $100 (Exclusive): Use this link to register and receive $100 free and 10% off fees on Binance Futures first month (terms).
PrimeXBT Special Offer: Use this link to register & enter POTATO50 code to get 25% off trading fees.