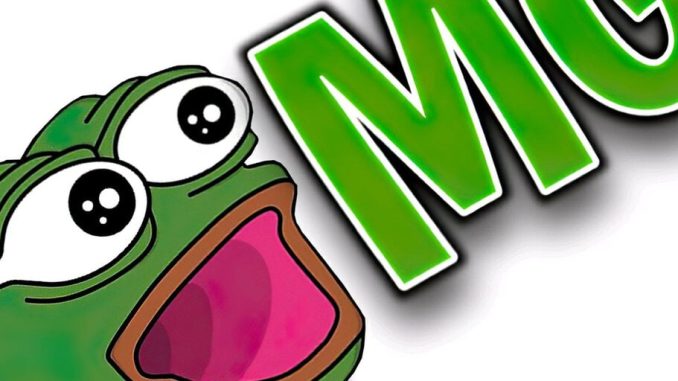 Crypto's biggest memecoin in the 2023 bear market has officially been rugged.
On-chain sleuths on Twitter caught a whopping 16 trillion PEPE tokens (worth about $16 million) being sold on various centralized exchanges like Binance, Bybit, KuCoin and OKX on Thursday.
PepeCoin's market capitalization plummeted 26% to a low of $315.72 million before recovering 7.7% to $342 million at the time of writing. 
After two days of silence, someone claiming to be the project's last remaining founder apologized in a lengthy post on Twitter, detailing how these were the unexpected actions of "three ex-team members [who] came back behind my back."
an announcement to the $PEPE community:

Yesterday on August 24th, 2023, a series of unexpected transactions took place from the $PEPE multisig CEX Wallet in which ~16 Trillion $PEPE tokens (worth roughly $15m USD) were transferred to various crypto exchanges (OKX, Binance,… pic.twitter.com/iZmXV1TAvw

— Pepe (@pepecoineth) August 26, 2023
After selling 16 trillion PEPE, the anonymous rogue team members "then removed themselves from the multi sig in an attempt to absolve any association to PEPE, deleting all of their social accounts and leaving me behind nothing but a message stating 'the multi-sig has been updated, you are now in full control.'" 
Multisig wallets, short for multi-signature wallets, are accounts that require a minimum number of separate signatures to execute a transaction.
"The [centralized exchange] wallet tokens were never meant to be sold on the market or for the team to profit from," the founder wrote. "Had I been in charge myself the whole time, I would've made some donations and burned the majority of the CEX wallet long ago."
Approximately 60% of all PEPE tokens were offloaded by the rogue team members. The sole remaining founder claims that the remaining 10 trillion PEPE tokens—worth about $8.76 million—"are in safe hands."
Despite the setback, the anonymous member promises to continue taking the project forward, starting with fully decentralizing the project by burning all of its remaining tokens under the project's control.
"Since its inception, $PEPE has unfortunately been plagued by inner strife with a portion of the team being bad actors led by big egos and greed," the @pepecoineth accountholder tweeted. "$PEPE is now entirely free of this baggage, with clear roads ahead."
On Saturday, all the remaining tokens were transferred to a new wallet address.
It's not the first time crypto projects have fallen prey to a multisig exploit. Last year, popular Web3 game Axie Infinity saw its Ronin network drained for $622 million worth of tokens by attackers, which similarly used a multisig system for transaction approval.
Although multi-signature wallets offer better security than a private key controlled by one sole actor, cases like these prove that there are still immeasurable risks surrounding crypto projects.
The PEPE memecoin first spiraled onto the market in May during a market frenzy of memecoin trading, quickly entering the Top 100 tokens by market cap and earning listing on exchange giants Binance and Coinbase—the latter bringing some controversy.
Stay on top of crypto news, get daily updates in your inbox.