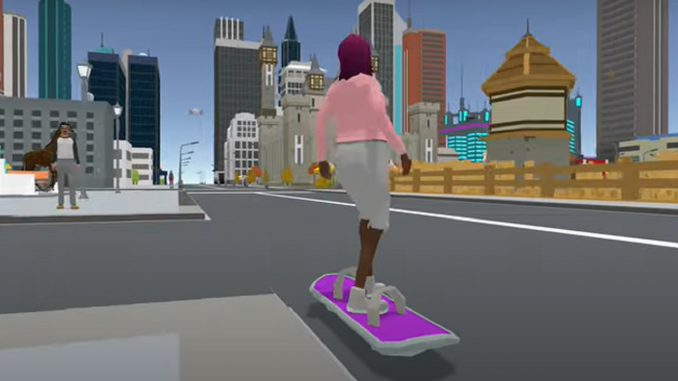 Amazon has launched a 3D web game where players navigate a virtual city, while helping people solve real tech problems through the cloud. It is an education tool (and sales tool) to teach people how to use its cloud services.
This is Amazon's first attempt at the virtual world of the metaverse.
The new game, as planned by Bezos, aims to boost Amazon Web Services (AWS). AWS is the world's most broadly adopted cloud platform. It is the service you'll find most decentralists complaining about – that AWS has a firm (and worrying) grasp on the cloud hosting sector.
Many developers say that supposed decentralized services are actually centralized because they use AWS for storage. AWS can boot any company off their servers, which has raised a lot of questions about the meaning of decentralization.
Ignoring that scenario, the game seems to do what it set out to do.
The Game
The game is called AWS Cloud Quest and its operation seems quite simple. Users move around the virtual city, helping its residents solve cloud-related IT problems and earning points for completing simulations and puzzles. The obvious goal is to increase awareness, and thus the adoption of Amazon's cloud services, on which the Seattle-based company has been focusing for years.
Kevin Kelly, director of professional cloud education programs at AWS, wrote in a blog post, "AWS Cloud Quest and AWS Educate are deliberately moving away from passive content. We want to make the abstract concepts of cloud computing a reality through interactive, hands-on activities that allow students to immediately translate theory into practice."
Users earn points after completing Amazon Web Services simulation and puzzle tests. In doing so, they unlock new content and character styles, just like in many other video games.
Amazon and Crypto
It has long been said that Amazon could enter the world of cryptocurrencies. Moreover, the management of the company has never ruled out this.
Amazon entering the metaverse could be the next step towards offering their own NFTs and cryptocurrencies. We will watch this space.
Got something to say about Amazon or anything else? Write to us or join the discussion in our Telegram channel.
Disclaimer
All the information contained on our website is published in good faith and for general information purposes only. Any action the reader takes upon the information found on our website is strictly at their own risk.