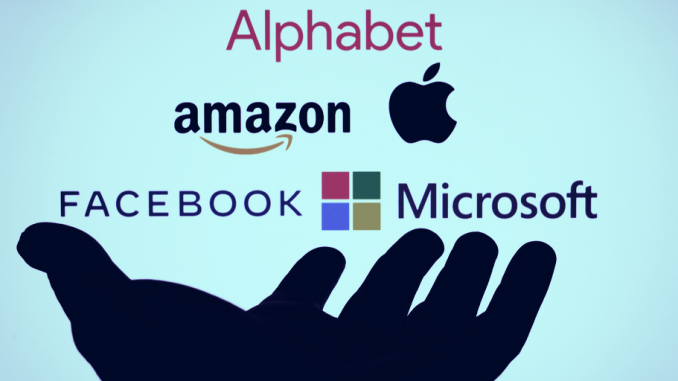 In brief
Bitcoin had a great 2021.
So did a lot of stocks.
When it comes to investing, it's hard to quibble with an annual return of 60%. 
And yet Bitcoin holders earned lower yields in 2021 than one of the Web2 companies that crypto is trying to overtake: Alphabet (GOOGL).
Bitcoin had a lackluster December, limping into the new year with 60% returns for 2021—its worst performance since 2018, when it lost roughly three-quarters of its value. (Investors can only hope for a down year like that again.)
Obviously, double-digit returns are nothing to sniff at, especially given Bitcoin's market dominance. BTC has a $880 billion market capitalization, ranking eighth on CoinMarketCap's list of assets, in between Meta (FB) and Nvidia (NVDA) shares. As assets get larger, their upward mobility typically decreases; there's more room to grow when you're less established, which is why newer coins and tokens such as Axie, Solana, and Shiba Inu were able to post astronomical returns. 
But Alphabet, which has a market cap above Bitcoin's, nonetheless managed to beat it. Google's parent company watched its stock price rise 68% in 2020, per data from Google Finance, thanks to increased advertising revenue across its platforms, including YouTube.
Other top-tier tech stocks also did well. Nvidia, which makes chips for both video game devices and crypto mining rigs, gathered up 125% returns as supply chain problems boosted demand (and prices) for its products; its market cap is now above $750 billion.
Further down the stock list lies GameStop (GME), the video game retailer worth $11.7 billion. In January, the WallStreetBets subreddit group coordinated to continue buying the stock and overpower hedge funds shorting GME. The share price increased from around $20 at the start of 2021 to nearly $150 at the end, a 687% increase for the meme stock.
Thanks to a ho-hum first few days of 2022 for Bitcoin, the cryptocurrency's gains over the last 12 months are down to 40%, according to data from CoinGecko. That's been enough to give some stocks the edge over the last year (as opposed to within 2021).
Computer company Microsoft (MSFT) is up 54% over this time last year. Apple (AAPL) has registered 41% gains. And electric car maker Tesla (TSLA), headed by Dogecoin fanatic Elon Musk, is now up 64% over the past 12 months.
In fact, Tesla stock might have done even better, were it not for Musk's dalliance with Bitcoin. The company announced a $1.5 billion BTC buy in February and briefly accepted the cryptocurrency as payment. But over the following month, it watched share prices dip from $863 to $563 as BTC ascended.
While cryptocurrencies and companies are different types of assets, comparing the numbers is instructive precisely because of their differences. Many stocks (though not Alphabet) pay regular dividends to shareholders. Moreover, stocks—even individual ones—can be incorporated into retirement accounts, meaning they have in-built tax benefits that make them more attractive to retail investors. Not so with Bitcoin, hence the demand for a Bitcoin exchange-traded fund that trades like stocks on a traditional exchange. 
Of course, holders might object that these numbers are cherry picked—home in on another timeframe and the numbers might look completely different. After all, Bitcoin is known for going on epic tears. But that's kind of the point, as Joe Weisenthal pointed out today in a piece for Bloomberg that compared BTC to Apple: "Over the last year at least, you had to stomach some pretty big swings to get returns that aren't as good as the company that makes your phone."