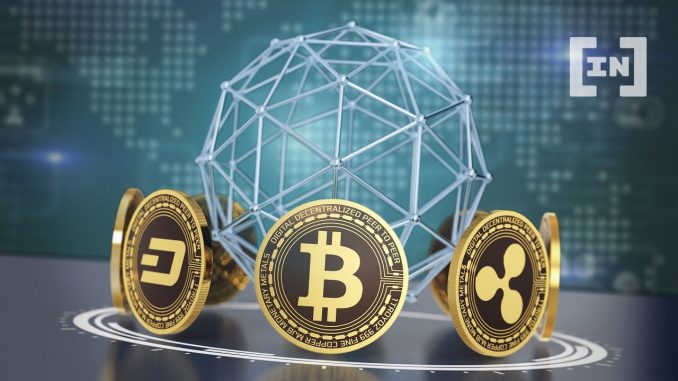 Crypto exchange: Here's how, according to Adrian Pollard, the co-founder of HollaEx, a white-label open source crypto exchange software provider.
Exchanges have become a gateway into the crypto world. When people use crypto, they often do so through an exchange. They might think they know how an exchange works but they might be surprised to know it is much more interesting and complex than just a bunch of wallets and prices. The business of an exchange hasn't been opened until now because money was never really open. In this article, we will cover the inner workings of an exchange and how you can use crypto tool kits to start your own.
Crypto exchange: Different types
Before jumping into what makes an exchange, it is important to first explain the two types of exchanges. Decentralized exchanges are the more recent creation, but the most well-known exchanges are centralized ones. Think Kraken and Coinbase.
For the sake of simplicity, this article will mostly cover the centralized exchange as they are the most used platforms in crypto.
So what is a decentralized exchange or DEX?
Decentralized exchange (DEX)
The main difference between decentralized and centralized exchanges that nobody talks about is that decentralized exchanges don't have USD, JPY or EUR. This means you can't send your hard-earned cash to them, instead you can only transact in crypto.
They also don't have a typical email login system and instead ask users to connect their wallets. A user will have to learn how to secure their own funds if they use a DEX.
Lastly, decentralized exchanges handle buying and selling very differently. The buying and selling are performed through the blockchain which requires a processing fee and processing time.
Pros
-Great for experts who want to control their wallet.
Cons
-Users have to know how to secure their wallet
-Expensive and slow to buy and sell
-Can't send USD, EUR, or other local currencies to buy crypto.
Centralized exchange
Your regular exchange which is centralized on the other hand will have the typical login via email and password. Transactions are instant, with tiny fees, and tend to have much more volume which means large transactions can be handled more easily.
What is the catch? You simply have to trust the platform which has always been the case with most services on the web.
Pros
-Users pay smaller fees
-USD, EUR, or other traditional currencies can work
-Better user experience and business model.
Cons
-Must trust the platform.
Most people use centralized exchanges because they provide the best user experience. That is the reason why Robinhood and Binance are so popular.
But what makes up your typical centralized exchange? Most would say they are simply wallets, price charts and a bunch of traders inside but under the website is a complex set of components.
Crypto exchange: The Breakdown
 Exchanges are made up of a collection of different software that lives on a computer or server someplace. Exchanges are accessed from your web browser when entering the URL. That is what everyone expects. But once logged in, users are essentially in a digital marketplace where people gather to buy and sell from one another.
So what is happening behind the scenes to facilitate this seemingly simple function of buying and selling?
1. Crypt exchange software
Either companies make the software themselves or they use a white-label crypto exchange. People can set up the coins and markets for their coins and finally connect the domain to the exchange
2. Website domain and server hosting or cloud
Where the exchange lives and what website address/domain name it has.
3. Crypto Exchange wallet
This part handles the blockchain money and helps interface with the blockchain. Normally this will be inbuilt into your white-label exchange software but can also be another wallet you connect separately.
4. Trading engine
This again will be part of your white-label exchange. It helps match buys and sells between all the users on the platforms and it keeps an orderbook which helps deal with the various prices.
5. Bank connection
This is where centralized exchanges excel because they typically allow regular money to be deposited into the exchange so that people can buy with their local currency. White-label services can help integrate these banks.
6. Crypto Exchange customizations
The customizations can be everything from your brand, name of platform, logos, colors, and generally the theme of the platform. Even the tone of the platform can be adjusted through text and how you word and label things.
7. User onboarding
Everyone needs to get inside the exchange somehow and they do that by logging in with their email and password. The onboarding process should handle all this in your typical email sign-up manner with the user required to verify their email by clicking the email link.
8. Automated notification and communication services
A lot of notifications are sent from the exchange to the user. These can involve deposits, withdrawals and even each and every trade. Some exchanges will notify the user of prices and a good exchange software kit will handle these.
9. Crypto exchange admin
This is where the management of the user base happens. It often involves fixing issues like withdrawal or deposits not working or mistakes the users may make. But most of all it can be used to identify the user in a process called KYC.
10. Helpdesk
Comes with a FAQ and general customer support system of communication, typically exchanges use third-party services like Zendesk or Freshdesk.
Good Service
How exchanges manage these components is where their secret lies for a good service. Some may excel in customer support, while some might excel at offering better technology and services such as new coins. Many may use white-label services and streamline their business but ultimately the ingredient for an excellent exchange is a combination of all 10 components functioning in unison.
Out of all components, the bank connection can be the most challenging part. A payment provider may cost more but will significantly speed up the process of getting your exchange working with EUR, USD etc.
Crypto exchange: Starting
Once you know the ingredients that make an exchange, the natural next question is if you can start your own crypto exchange?
Before answering how to start, first, we should answer some of the ways for starting a crypto exchange.
Below are the top 5 reasons for starting an exchange. It depends on the goals of the business. For example, if you already have a business and a user base then an exchange can be leveraged by simply offering crypto services.
For newer arrivals, they might just want to tinker around first and begin creating coins and tokens which exchange software kits are perfectly suited for.
Crypto exchange: Why start a crypto business?
1. To experiment and learn. Exchanges cover the whole crypto gamet and are a good educational tool that happens to have very practical business use-cases.
2. Start a new business online. If you already have an online business, you can connect your business to the blockchain to go global and/or offer crypto services.
3. Buy and sell your own crypto or token you already own. Improves your tokenomics.
4. Offer additional crypto services to your customers. You might be a budding startup in crypto but want to provide even more services.
5. Provide much-needed financial services to emerging markets. Not every country has a proper crypto exchange service which makes running your own locally a smart idea.
Crypto exchange: The tools
1. Research and download the right tools and software. Open-source exchange software is best. A simple search will provide many options. Exchange kits and crypto tool kits are the best options.
2. Obtain a domain. A good website URL and name that is easy to remember and type into the browser can go a long way long-term.
3. Deploy and host your exchange yourself or use a cloud service provider. You may need to look into AWS or how to host your platform yourself. Or, simply use a cloud exchange service.
4. Attach other services to reduce operational costs
a. Helpdesk and customer support system
b. Payment processor or bank so user can pay you in USD or other currencies
c. Other third-party service providers
5. Start onboarding users, prepare marketing materials. Produce content and educational materials to help new users learn about the advantages of not only your platform but crypto in general.
6. Create incentives and rewards to increase engagement of your users and staying power.
Listing your token or coin on an exchange
Once you've set up your own exchange, you can start your own coins and/or token. You can list any asset once you have your own exchange. For some, coin listing is the entire motivation for starting an exchange business.
How to price a token?
Running your own exchange will make pricing your token easier. Once you have the marketplace to do that, users can buy and sell the token. You can simply set the price yourself and have it remain static or make a dynamic market price (meaning the price changes according to demand). The more people buy it the higher the price will go up for your token. Dynamic pricing works through order books and is the best way to discover the price of your coin or token.
Once you have a token, it can be used to incentivize your users to use the exchange. Tokens create new business opportunities and new models based on blockchain systems. This is a step up from using third-party services.
For example, building a point and rewards system for using the platform is one simple use-case for your token. But more sophisticated token systems can be made like staking, rebates and/or token swaps for real-life goods and services.
Many influencers are catching on to this and now offer loyalty tokens. That can be traded for the time of the influencer.
In all these token use-cases, having and operating your own crypto exchange just happens to be the easiest way to affect these ideas. Exchanges at the end of the day handle everything from distribution, pricing, and even the branding.
Starting couldn't be easier with white-label crypto tools and services. Exchange freeware that readily packages can be found online by simply searching open-source exchange software kits and with a little knowledge from YouTube anyone can start their own crypto business.
There is no better time to start an online business than there is today!
Got something to say about creating a crypto exchange or anything else? Write to us or join the discussion in our Telegram channel.
Disclaimer
All the information contained on our website is published in good faith and for general information purposes only. Any action the reader takes upon the information found on our website is strictly at their own risk.