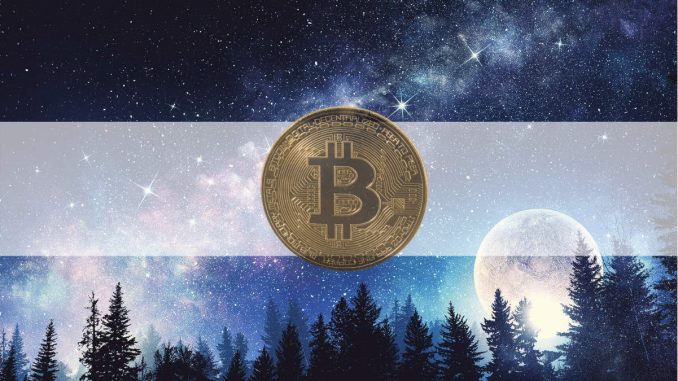 Ryan Selkis – CEO of the crypto intelligence firm Messari – believes there will be more negative events in the financial world in the near future, including bank crashes.
He sees bitcoin acting as "a life raft and peaceful exit option" amid the calamity, predicting its price could soar to $100,000 in the next twelve months.
What Does the Future Hold?
In a recent tweet, Selkis shared his vision regarding the future condition of the financial world and how those possible factors could affect bitcoin.
He thinks the ongoing banking crisis is far from over, forecasting additional collapses in the following weeks. Silvergate Capital, Silicon Valley Bank, and Signature Bank are among those recently closed by regulators. SVB – one of the top 20 biggest financial institutions in the USA before its collapse – filed for Chapter 11 bankruptcy protection on March 17.
Selkis predicted that the Federal Reserve will soon stop the increase of interest rates and focus on other monetary tools, such as Quantitative Easing (QE), to battle inflation. It is yet to announce its decision on March 22 during its next FOMC meeting.
QE is another policy that central banks could enforce to reduce inflation rates. It allows them to purchase government bonds and other financial instruments, such as mortgage-backed securities (MBS), to improve stalled economic activity. Interestingly, the method is typically used when interest rates are near zero and not when they have reached record levels as the 4.75% in the USA.
Bitcoin's Reaction
Messari's CEO thinks all those events could propel a price surge for bitcoin, boosting it to $100,000 in the next year. He sees it as a lifeboat and a "peaceful exit option" to all the turbulence that currently shakes the financial system. According to him, reaching that milestone could become a reality once institutions join BTC's ecosystem and are allowed to stay there:
"But the key is threading the needle so institutions can buy it and defend it alongside of us."
Some crypto participants believe the leading digital asset has already started a bull run since its valuation climbed significantly during the banking crisis in the USA. After all, it came into existence amid another severe monetary crash – the one in 2008 – and is meant to be an alternative to the cracks of centralized financial entities.
While people's savings stuck in institutions could be exploited due to a bank run or another adverse event, bitcoin's decentralized nature avoids that issue (especially if the stash is stored on a cold wallet).
SPECIAL OFFER (Sponsored)
Binance Free $100 (Exclusive): Use this link to register and receive $100 free and 10% off fees on Binance Futures first month (terms).
PrimeXBT Special Offer: Use this link to register & enter POTATO50 code to receive up to $7,000 on your deposits.