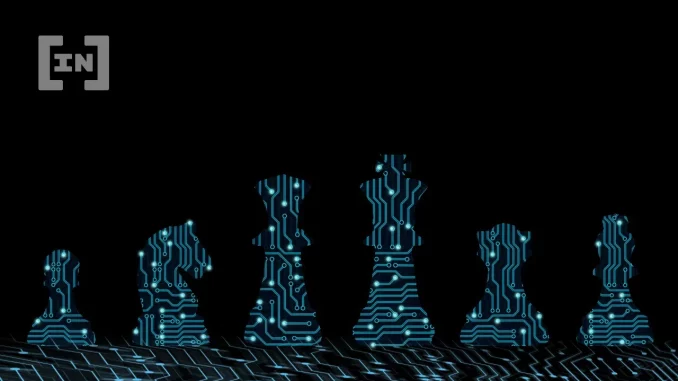 Chess grandmasters have never been happier. In a recent chess tournament, prizes included crypto and an NFT trophy. This is just one example of how crypto companies are now starting to sponsor huge sports events.
The Meltwater Champions Chess Tour took place over 9 days last May. FTX derivatives cryptocurrency exchange sponsored an event on the tour – the FTX Crypto Cup. It was the first cryptocurrency prize offered for the sport.
Play Magnus Group organized the tour. Contenders vying for the FTX Crypto Cup fought for $100,000 in BTC and a $320,000 cash prize. Norwegian Magnus Carlsen has been the reigning world chess champion since 2013. He owns 9% of the Play Magnus Group. 
"As a big sports fan and NBA enthusiast, I was thrilled to learn that FTX is continuing its move into sports by partnering with the Champions Chess Tour," said Carlsen before the event. "The Tour has been extremely exciting both as a competitor and a fan. I feel a renewed sense of motivation now that we've found a partner in FTX that shares our common goal to grow chess and the Tour."
Andreas Thome, CEO of Play Magnus Group said it was a big moment. "We, along with many chess players around the world, have been following cryptocurrencies for many years. We are passionate about celebrating this fast-growing industry in its very own tournament, the FTX Crypto Cup."
This chess championship was different
The tournament started with 16 chess grand masters playing online on the Chess24 'Playzone.' Furthermore, eight grand masters qualified for the knockout phase. Magnus Carlsen beat Teimour Rajabov and Wesley So, defeating Ian Nepomniachtchi to get to the finals.
Nepomniachtchi won third place by beating Rajabov and secured $25,000 plus 0.25 BTC from FTX. The final game, however, had much more clash and drama with five games between Carlsen and So.
Finally, Carlsen dominated the game by beating So in the fifth match. He secured $60,000 and 0.6 BTC from the tournament sponsor. The 31-year-old Norwegian secured a spot for the final of Meltwater Champions Chess Tour in Oct 2021. He conquered this too, and won another $100,000 with a non-fungible token (NFT) trophy.
"It's pretty sick! I came back five times when I needed it, and I also lost twice," said Carlsen after defeating So. "It's absolutely insane. I'm just so happy to have pulled through. It's a massive relief."
Wesley So was gracious in defeat. "I'd like to thank Magnus, I think he is the fully deserved winner as I think he played best."
Chess and crypto
One of the historic world chess champions, Garry Kasparov, defeated the IBM supercomputer called "Deep Blue" in 1996. But the computer took revenge in 1997 which changed Kasparov's idea of technology.
The 58-year-old Russian chess grand master shared his sentiment about Bitcoin in an exclusive interview with BeInCrypto back in Nov 2019. He said that we shouldn't fear Bitcoin since it operates using mathematics. Governmental chaos is what to be feared.
"The fact, back then, was that the machine could win one game against the sitting World Champion under what we call normal time controls; it was a clear demonstration that the rest would come soon… It was a very important step forward, a big milestone, and people recognized the power of computers. So, 22 years later, I no longer think about it as a curse; it is more like a blessing. I quickly realized that the era of human vs. machine would be over soon, and it would come down to the human plus machine."
The rapidly growing number of crypto users is what made Kasparov interested in digital currency. According to Kasparov, we should explore the "untapped" power of technology instead of fighting against it.
Crypto and sports
With the rise of cryptocurrencies, both established crypto companies and startups have started sponsoring professional athletes and clubs.
According to a CNBC report, Crypto.com acquired the naming rights of the Lakers home stadium, the Los Angeles Arena, for 20 years in a $700 million deal. Formula 1, owned by Liberty Media, also partnered with Crypto.com in a $100 million deal.
One of the most popular blockchain fintech providers, Chiliz, helped some of the largest football clubs produce fan tokens. These teams included Barcelona, AC Milan, Galatasaray, Paris Saint-Germain, AS Roma, Juventus, and Atletico Madrid. 
Additionally, Chiliz announced they would invest $50 million to expand their reach into the U.S. Alexandre Dreyfus, Chiliz CEO, said, "We head to the U.S. with a proven track record in generating millions of dollars of revenue for some of Europe's biggest sporting organizations." 
Many footballers including Leo Messi, have launched their unique NFTs on different platforms. Sports and digital assets could change the game for both industries. The decentralized ecosystem is poised to be a part of every industry, including sport. 
Want to discuss chess, sport, crypto, or anything else? Then join our Telegram group.
Disclaimer
All the information contained on our website is published in good faith and for general information purposes only. Any action the reader takes upon the information found on our website is strictly at their own risk.