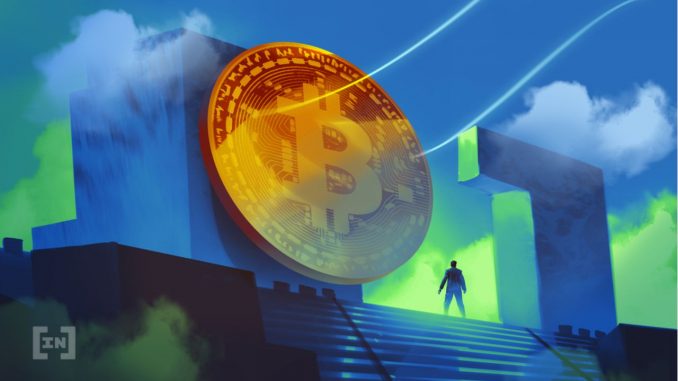 New data shows that institutional investors are playing an increasingly notable role in Bitcoin transactions, trading, and investing.
Data from IntoTheBlock shows that institutional investment accounts for the overwhelming majority of all bitcoin transaction volume over $100,000.
IntoTheBlock's report reveals that institutional interest in cryptocurrency picked up pace since the third quarter of 2020, after which the share of the institutional transaction volume never dipped under 90%. Since 2020 Q3, companies like Paypal and Tesla dipped their toes into the Bitcoin pool, resulting in highs throughout 2021. Both Tesla and MicroStrategy have added billions of dollars worth of bitcoin into their balance sheets, with the former buying BTC as a strategic primary reserve asset.
The report also suggests that miners are now playing a smaller role in the ecosystem, as the amount of BTC they hold has reached a ten-year low, while the bitcoin hash rate (collective power used to mine new bitcoins) has hit high levels, both of which has put pressure on the profitability of miners, leading many to sell part of their holdings.

Bitcoin behaving similarly to equity markets
The report says that while Bitcoin has historically recorded highs in tandem with peaks in institutional investment, it has recently behaved similarly to equities, bucking the earlier trend. Currently, the stock market is experiencing the effect of high inflation in the U.S., accelerated by the Russia-Ukraine conflict.
Despite the disconnect between institutional investment and recent bitcoin price movements, other significant on-chain data suggests the number of Bitcoin wallets with a non-zero balance has reached 40 million, while addresses holding a positive Ether balance crossed the 70 million mark.
Cryptocurrency exceeds returns of major tech stocks
Despite bitcoin's price drop at the start of 2022, it has exceeded the performance of the top six technology stocks with an average return of 12.24% on Feb. 13, 2022. Many economies have had close to zero interest rates, making BTC an ideal instrument for institutions, which are treating crypto assets as one part of a diversified portfolio of other assets.
Bain Capital raised $560M for a crypto fund, and Pantera Capital $1B, adding to the list of high-profile companies jumping on the bitcoin bandwagon. Wall Street hedge funds are pumping billions into crypto, while Sequoia is launching a $500M-$600M crypto fund.
Disclaimer
All the information contained on our website is published in good faith and for general information purposes only. Any action the reader takes upon the information found on our website is strictly at their own risk.